Coworking Space
To accommodate the diversified work patterns nowadays,
we are offering "independent/shared office spaces" or "classroom/conference spaces"
for freelancers engaged in translation and editing, copywriting, webpage design,
and other language-related work, or any individuals or local/international businesses with temporary or short-term office needs.
We wish to create win-win for us by building up interdisciplinary and cross-industrial connections.
Individual Desk – Coworking Space (about 3.3 sq.m.)
Simple registration for walk-in usage, offering high-speed network connection and wifi access, opportunities to meet professionals and translators with different backgrounds; own a company address immediately for receiving/sending mails; support your dealings with local and international clients and increase chances of jobs! Great discount for less than NT$100 per day!!
As a welcoming perk for freelancers using our office space,
each user is entitled to a three-day free usage for the first month of use.
All are welcome to try it out.
Prices:
Monthly packages (Usage limited to the company's business hours: 0830~1730)
One-month package
Three-month package
Six-month package
NT$3,700
NT$9,600 (3,200/month)
NT$17,400(2,900/month)
Best deal!
Call or online form appointment
Physical facilities provided
Office desk and chair (no computer provided)
Power source
Telephone
Network connection and wifi
Central air conditioning
Security system
Reception area with sofa
Pantry
Toilet
Freelance translators
Personal office
Temp or short-term office
Dealings with local and international clients
Foreign businesses venturing into Taiwan
Value-added services (at bargain prices)
Oral interpretation service
Translation service
Usage of conference room/classroom
Photocopying and fax support (quantity-based charge)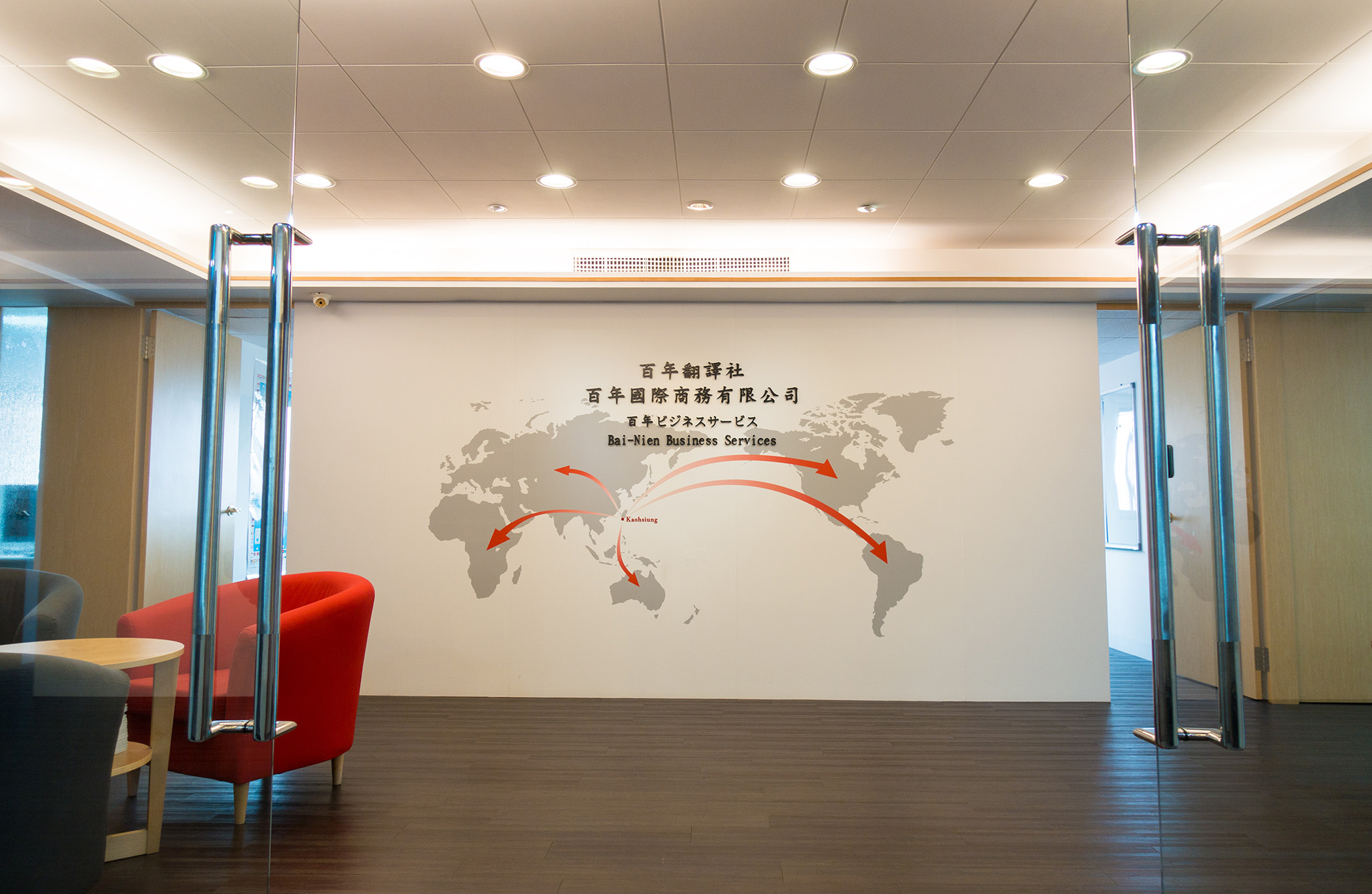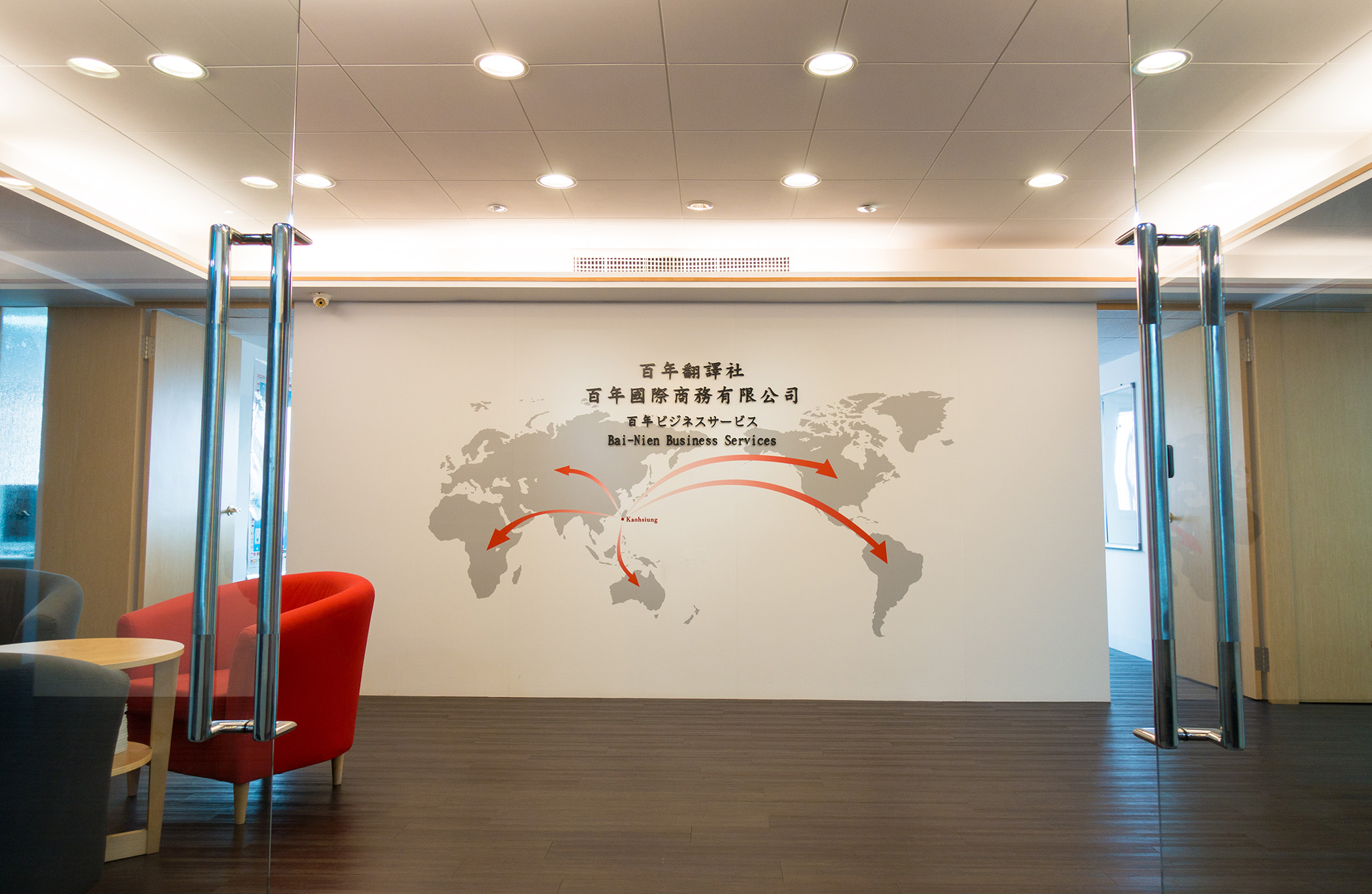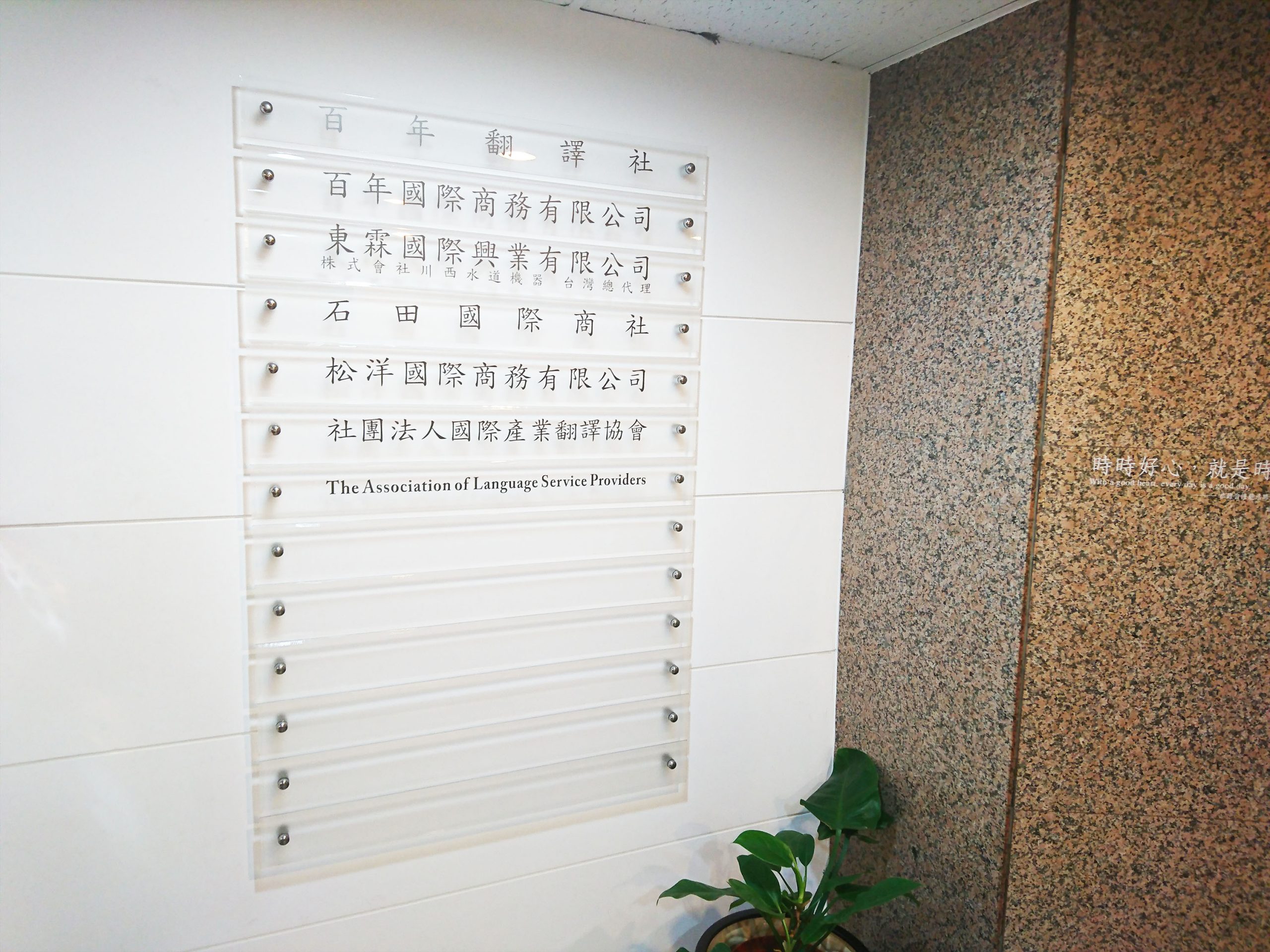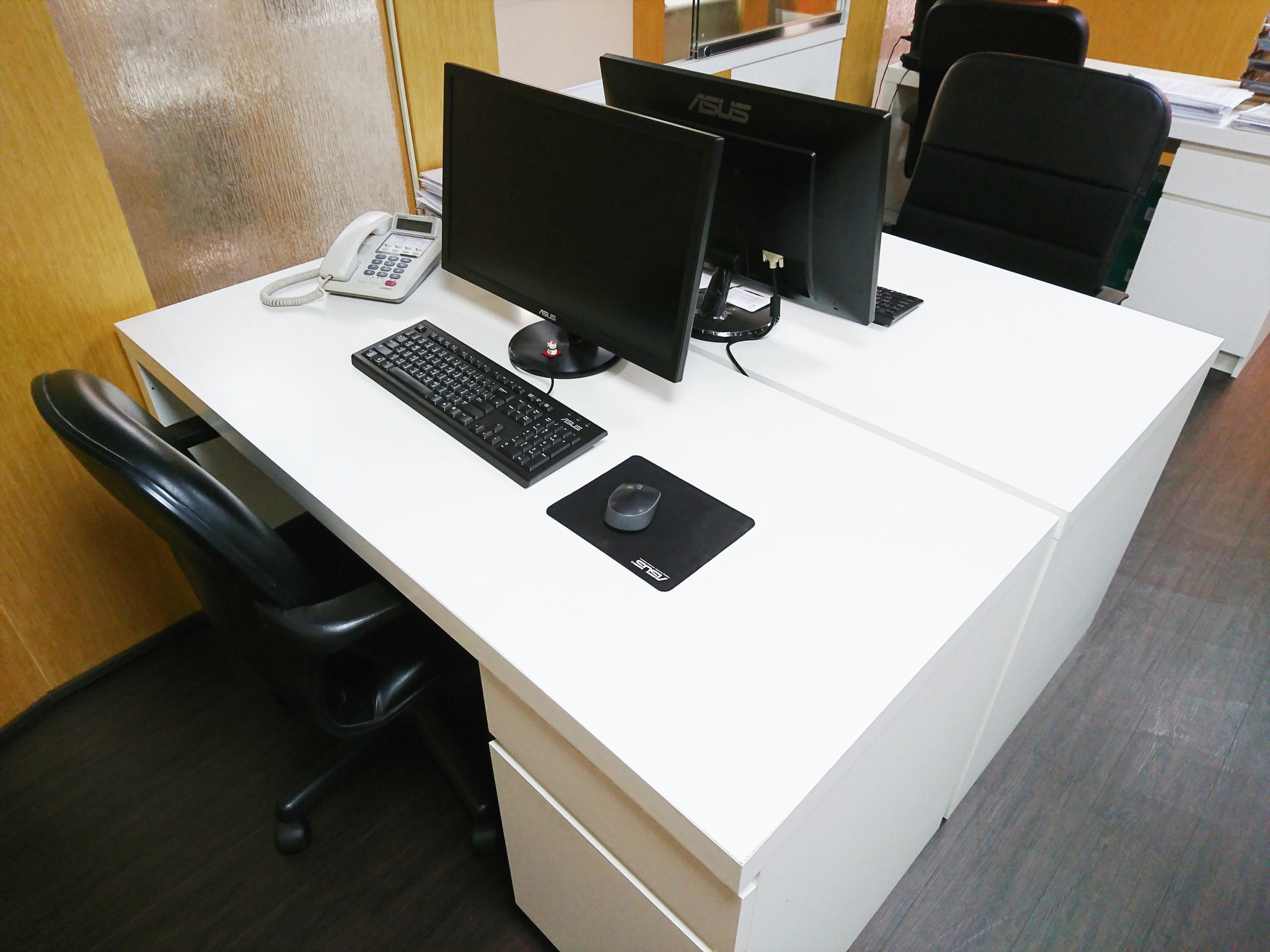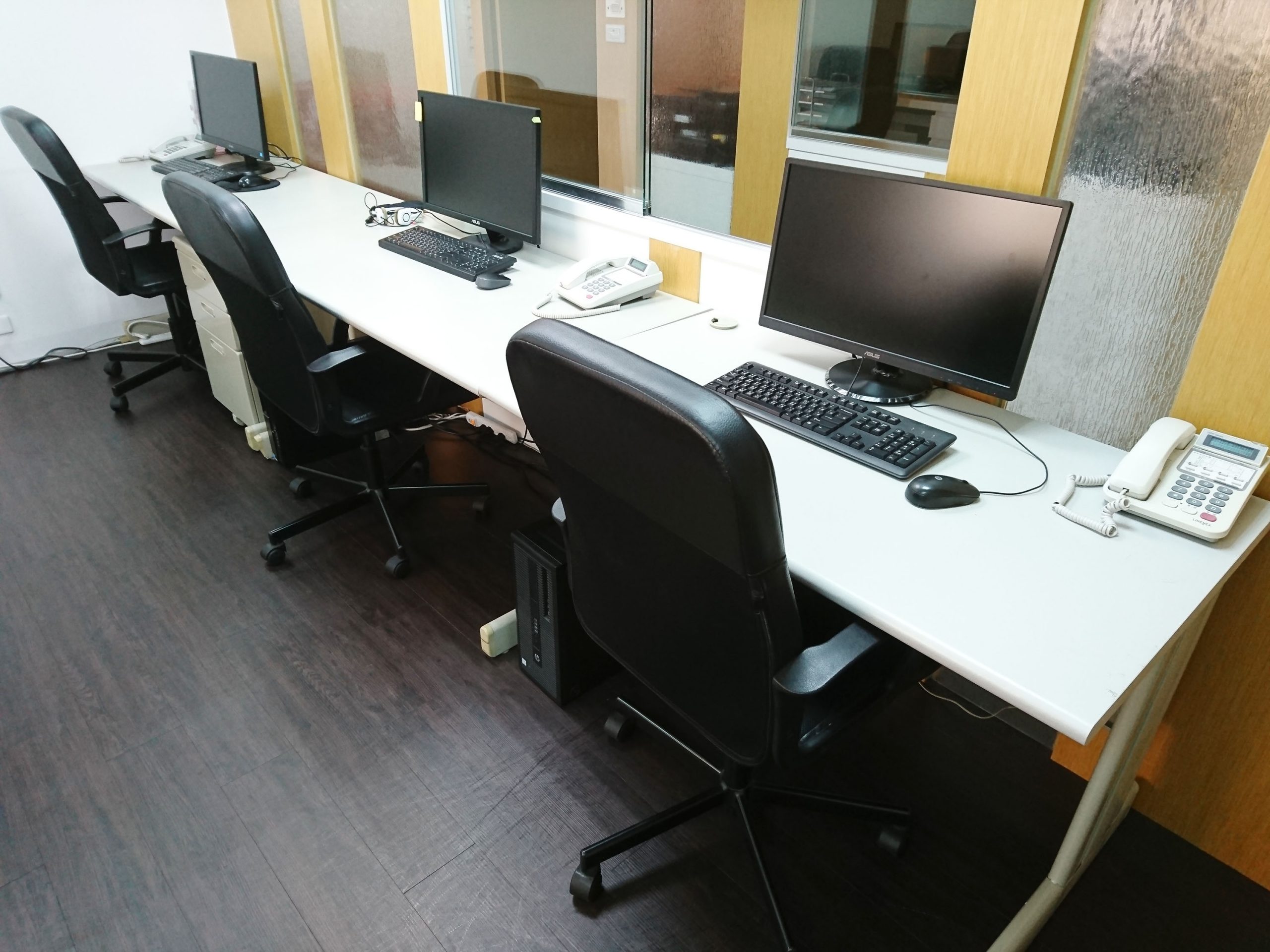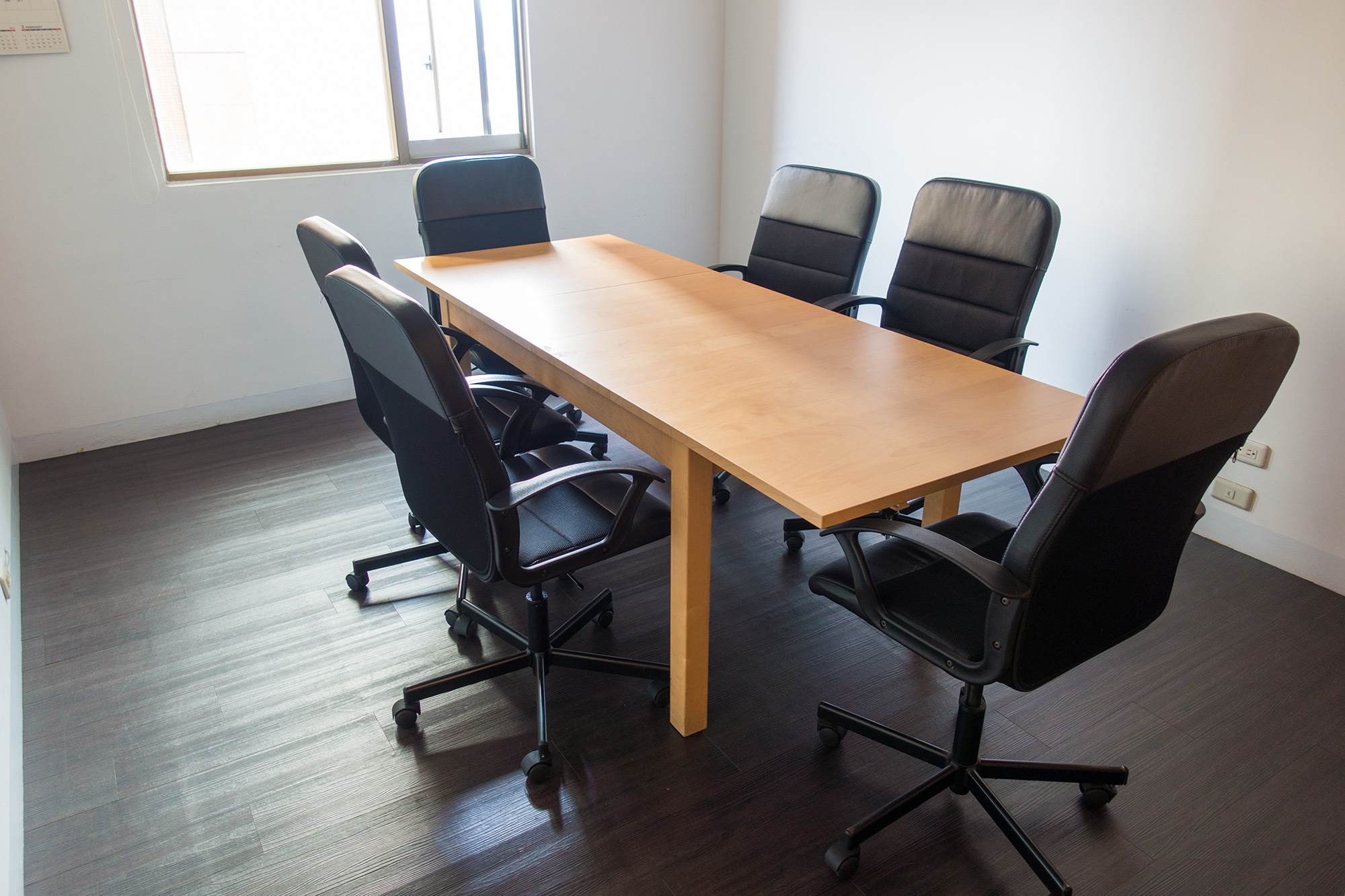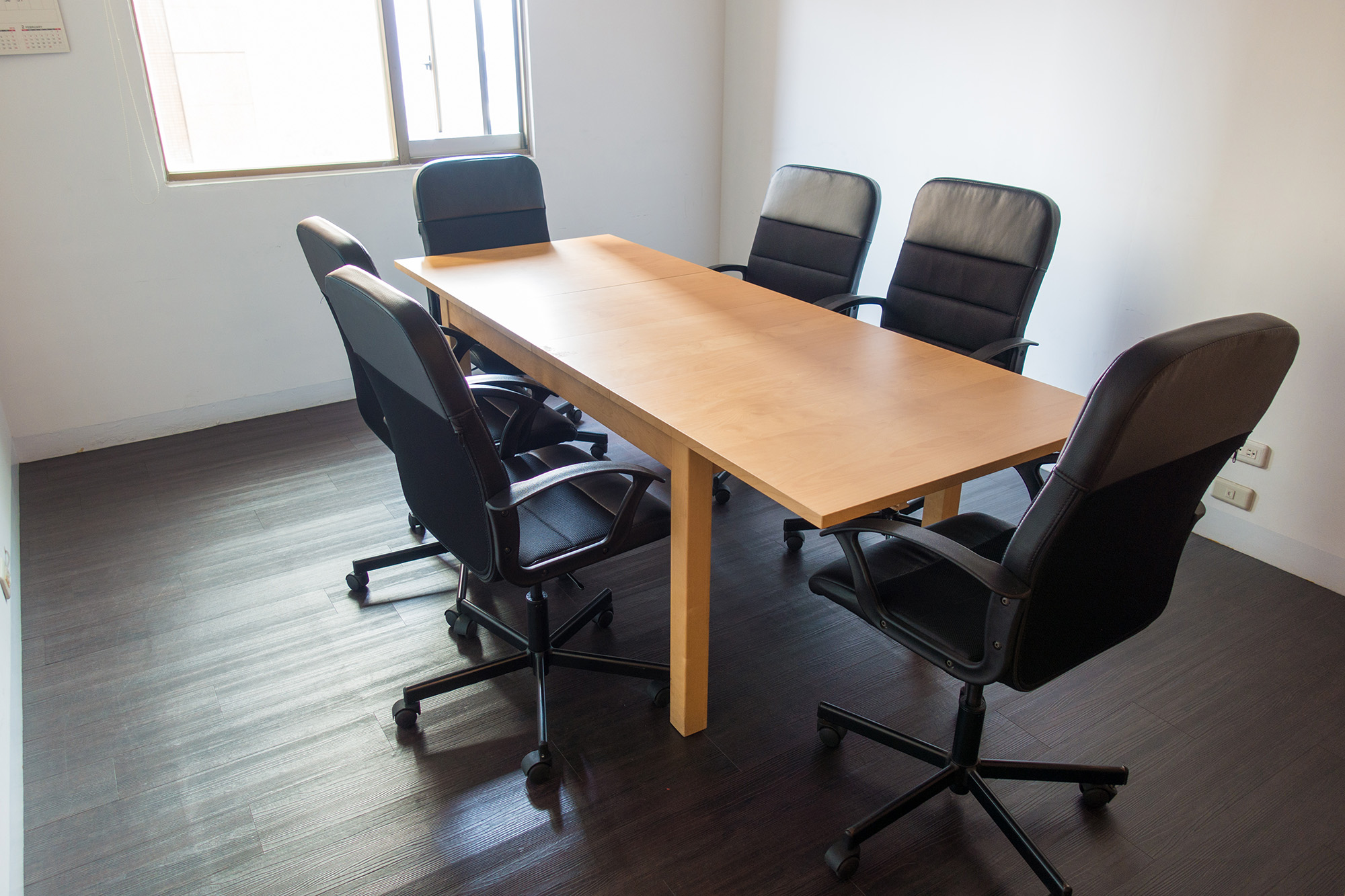 Conference room/Classroom (about 72.7 sq.m.) (capacity: 30-40 seats)
Easily accessible at 2-minute walk from Aozihdi MRT Station!
Adequate hardware support to ensure a great success of your conference and course!
Prices:
NT$4000/session, available in AM/PM/Evening sessions
(Discounted sessions are available for practicing translators/ALP members.)
| | | | |
| --- | --- | --- | --- |
| Session | AM | PM | Evening |
| Time | 8:30~12:00 | 13:30~17:00 | 18:30~22:00 |
Benches and chairs for class
White boards
Projector
Projection screen
Network connection and wifi access
Central air conditioning
Sofa lounge
Pantry
Toilet
Teaching
Meeting
Lecture event
Value-added services (at bargain prices)
Oral interpretation service
Translation service
Poster and leaflet design
photocopying and fax (quantity-based charge)